Rediscover your own self through formative experiences.
Under the environment ensuring full access to the surrounding nature,
we offer a variety of tours filled with exciting activities
along with complete facilities provided by local agencies
in order to help visitors fully appreciate masterpieces
of Mother Nature at Ise-Shima Toba region.
We truly hope all visitors to accumulate everlasting memories
while enjoying good time with family and friends.
FLOW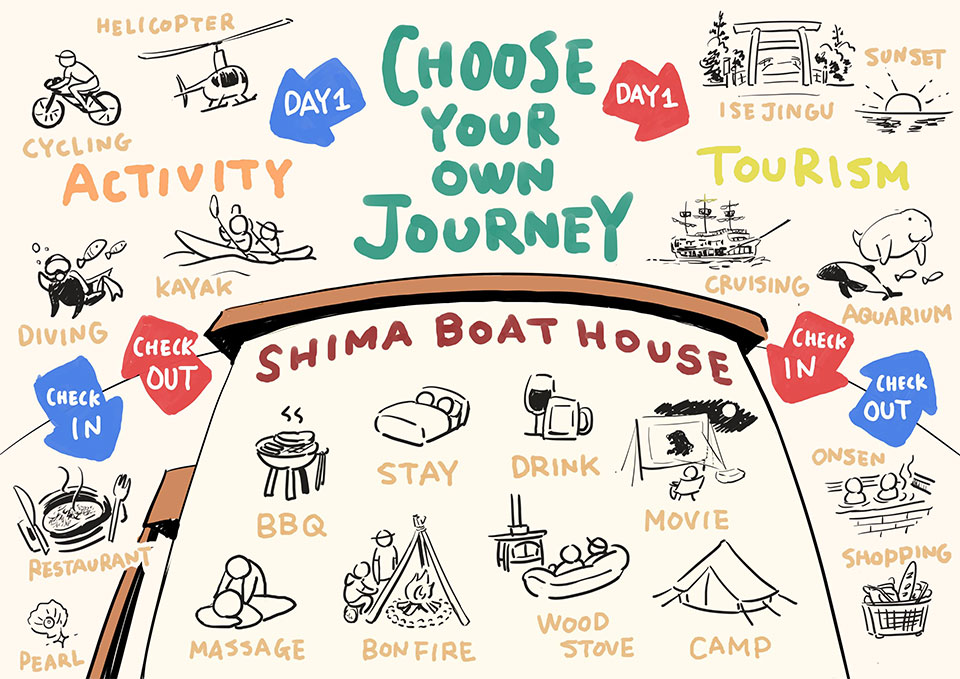 HOW TO ENJOY SBH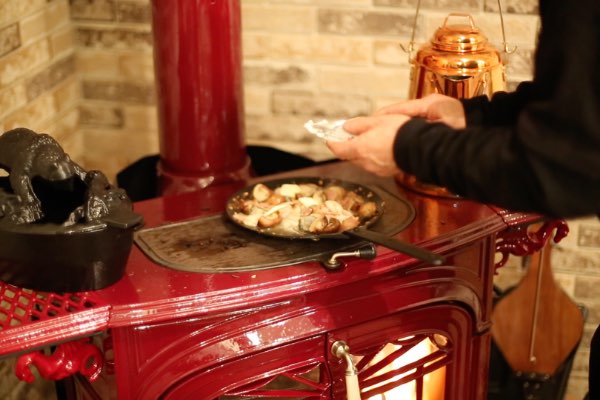 WOOD STOVE
薪ストーブ
Woodstove delivers a kaleidoscope of flames depending on combustion methods and air-injection schemes.
It not only warms up your body but also assists your cooking.
Be sure to experience a life with a woodstove.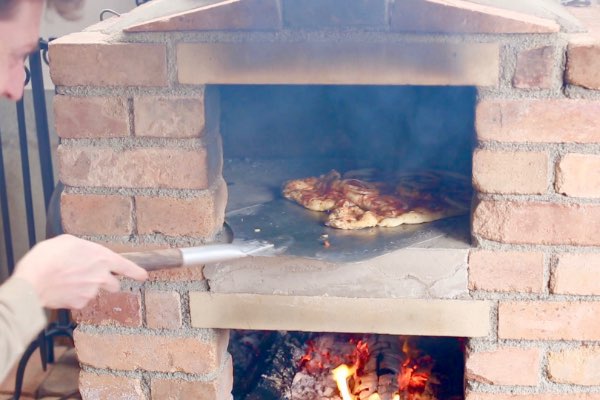 PIZZA OVEN
ピザ窯
Try to bake pizza and bread with a pizza oven at the kitchen.
The oven delivers unbelievable taste of pizza and bread with far infrared rays♪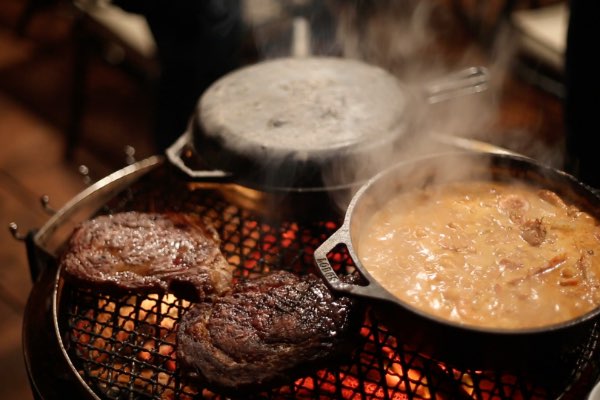 BBQ
バーベキュー
A total of 6 BBQ spots are made available at SHIMA BOAT HOUSE.
Be sure to experience the true taste of Shima using BBQ spots as skillets and Dutch ovens are also available.

※ Please check our FOOD page for more information on BBQ sets.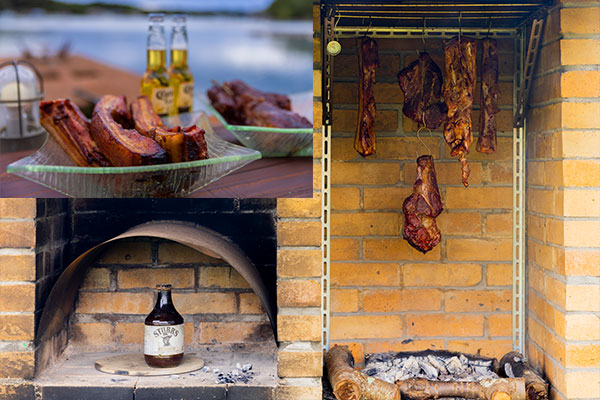 SMOKE HOUSE
燻製小屋
By smoking meat, fish, vegetables, and fruits, the umami is tightly condensed and you can enjoy the different goodness of the ingredients. By all means, make your own original smoked food and enjoy a slightly different meal.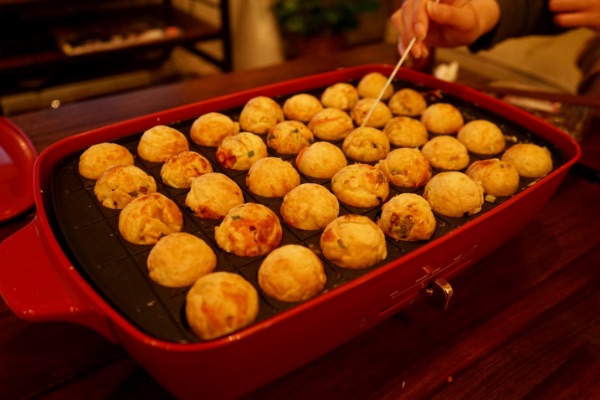 BBQ
バーベキュー
You can enjoy making pancake,takoyaki,okonomiyaki, dumpling etc... with your friends and families!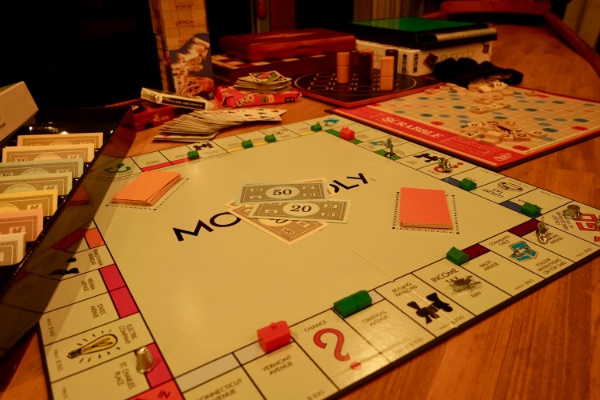 BOARD GAME
ボードゲーム
We have a variety of board games available, so Please enjoy it with your families and friends while communicating.
| | | |
| --- | --- | --- |
| ・Playing cards | ・Crosswordgame | ・Quoridor |
| ・UNO | ・Othello / Shogi | ・Quarto |
| ・MONOPOLY | ・Werewolf game | ・Backgammon |
| ・Jenga | ・Chess | ・Origami |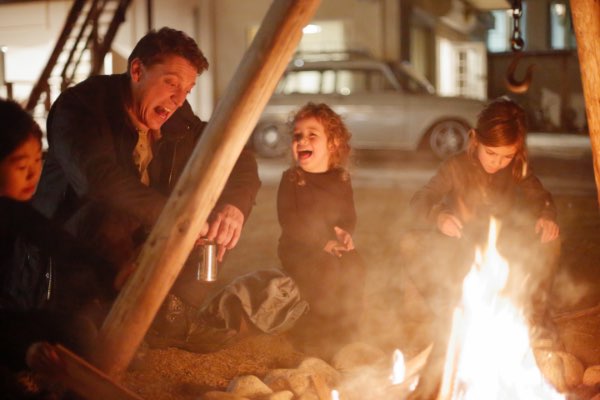 CAMPING
キャンプ
Since SHIMA BOAT HOUSE is also featured with bonfire space and tents, you can camp out with your friends and families.
While those who love camping can enjoy outdoor life in a tent, those who are not much in love with camping can also have fun with tents indoors in various patterns.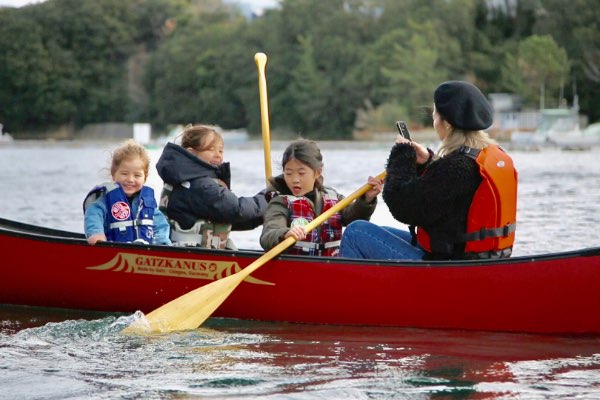 KAYAKS
カヤック
You can use the kayak at SHIMA BOAT HOUSE freely.
Since responsibility such as the accident which occurred at the time of activity can not be taken at all,
We recommend that you join leisure insurance when you use it.

Leisure Insurance: https: //www.hokende.com/damage-insurance/leisure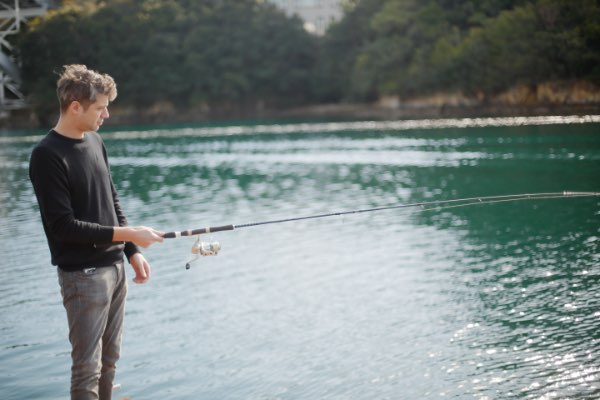 FISHING
釣り
You can use the fishing rod which is put on SHIMA BOAT HOUSE freely.
Please enjoy fishing at Shima's crystal clear sea.
※ Baits and gimmicks shall be prepared by customers.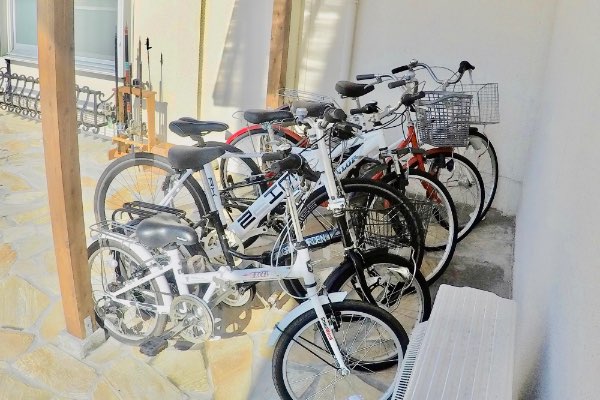 BICYCLES
自転車
6 bicycles are always ready to be rid by customers at SHIMA BOAT HOUSE.
You can freely use the bicycle when strolling through the Shima region for shopping or sightseeing.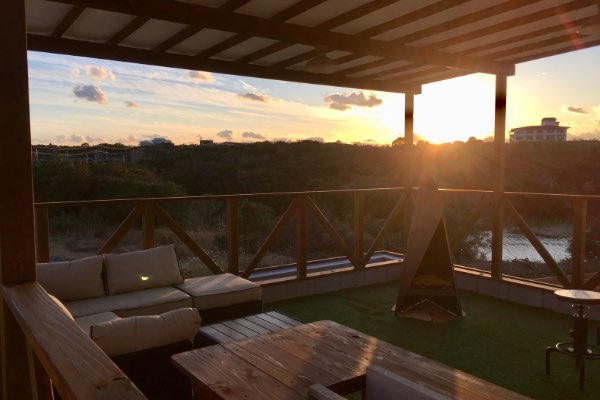 SUNSET VIEWING
夕日鑑賞
From the terrace at the 2nd floor of SHIMA BOAT HOUSE, you will be treated with beautiful sunset that is known to be one of the 100 greatest-looking sunsets in Japan.
OPTION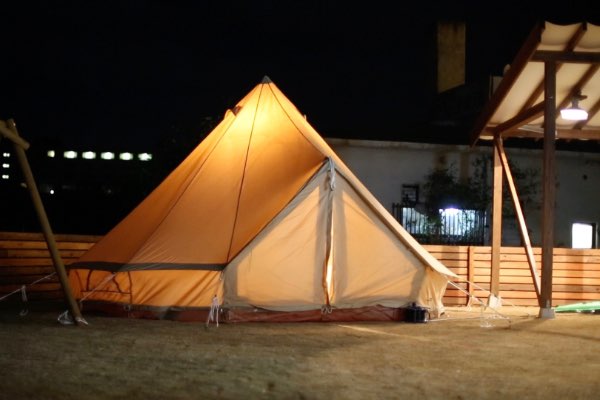 BELLTENT RENTAL
ベルテントレンタル
100% cotton bell tents with 4.5-meter radius is available for rental.
You can use the tent for camping and photo ops.
Heating devices can be used inside the tent.
※ A tent can accommodate 6 to 8 people when using sleeping bags
(Threre are plenty of sleeping bags in the storage for your use).
Rental cost : ¥5,000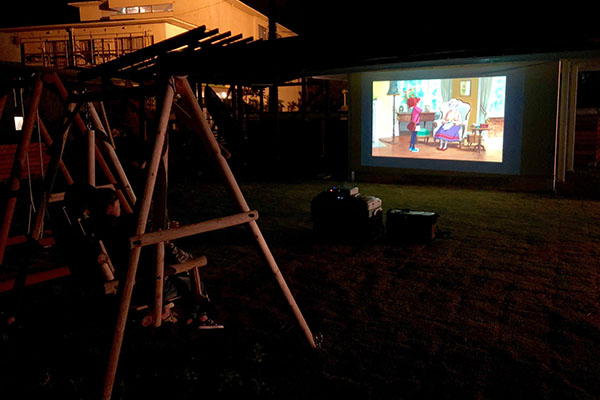 PROJECTOR&SCREEN RENTAL
野外上映
You can have private outdoor screening by installing a projector, tarp for screen (2mx4m), audio system and DVD player at the garden space.
Private screening of your favorite movie or personal video footage under starlight is bound to give you an experience to cherish for years.
Rental cost : ¥5,000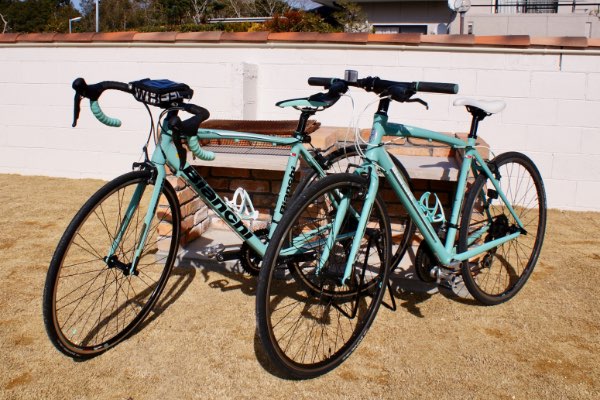 CROSSBIKE RENTAL
クロスバイクレンタル
With a help from 『Shima Sports Commission』, SHIMA BOAT HOUSE offers a rental service of road bikes and cross bikes of the brand Bianchi, an Italian bike company.
For more information or application for the rental service, please specify 【at Rent SHIMA BOAT HOUSE】 at the NOTE section from the URL below.
http://shima-chari.shima-sc.or.jp/
1DAY :¥5,000 /1bike
2DAYS :¥7,500 /1bike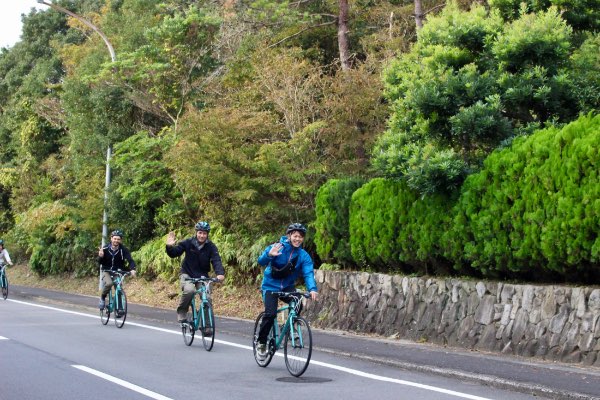 CYCLING TOUR
サイクリングツアー
You can experience cycling tour of the 『Bicycle Journey』accompanied by a guide at the Ise-Shima region highly recognized by Bianchi.
The tour includes a road bike of Bianchi, helmet and cycling water bottle as well as snacks and beverage.
Reservations need to be made at least 3 days in advance for 2 or more people.For more information, please call the number below:
Telephone: 0599-44-4450
(Business Hours: 9:00-18:00)
¥6,500〜/1person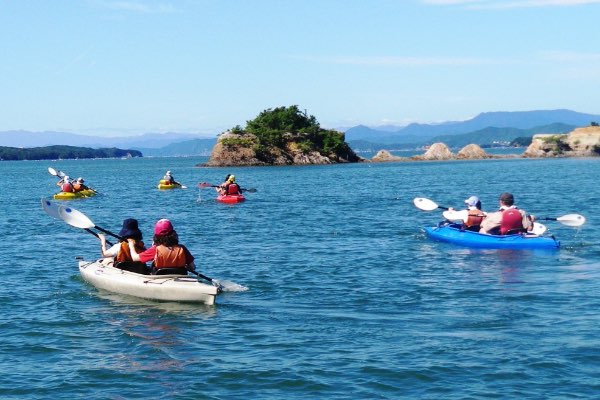 KAYAK TOUR
カヤックツアー
Information on a week-long tour of Ago Bay offered by
『Shima Nature School』 is as follows:
Since all participants are trained to how to get on board by a guide before engaging in a tour, the tour is open to everyone including first-timers.
※ This tour starts at Shima Nature School.(20 minutes from SBH by car)
For more information and application, please check the URL below.

http://www.shima-sg.com/tour-menu/
1,5hours:Adult ¥4,000 Child ¥3,000
3hours:Adult ¥6,000 Child ¥4.500
※Child:under Elementary school students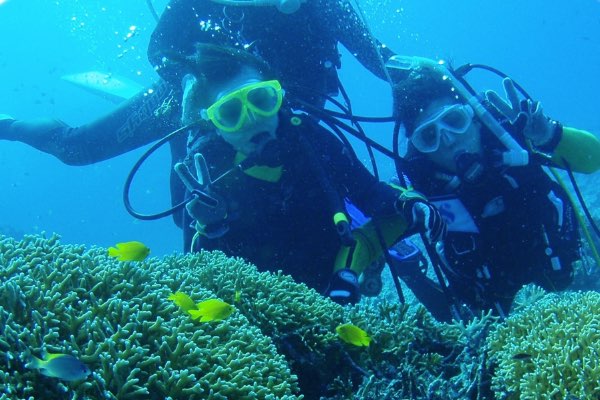 DIVING TOUR
ダイビングツアー
You can enjoy Ago Bay/Nansei Diving Tour operated by 『ARISTO DIVERS』,
5-minute walking distance from SHIMA BOAT HOUSE.
For more information,
please call the number below:
Telephone: 090-7615-2048
※ Available between April and November. Reservations must be made.
2boat diving:¥13,000
(including diving stuff and insurance)
Fun diving:¥13,800
(including diving stuff and insurance)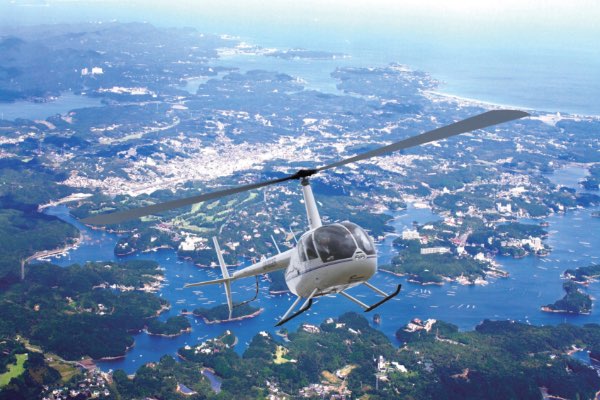 HELICOPTER CRUISING
ヘリコプタークルーシング
Helicopter Cruise is being offered at the 『Kashikojima Heliport』,
3 minute drive from SHIMA BOAT HOUSE, to oversee Kashikojima,
Ago Bay and Ise-Shima Toba.
For more information or reservation, please call the number below:
TEL/0599-69-2552
※ Advanced reservation required.
Kashikojima flight (3min): ¥6,000/1名様
Ago bay flight (6min):¥12,000/1名様
※for 2 or more people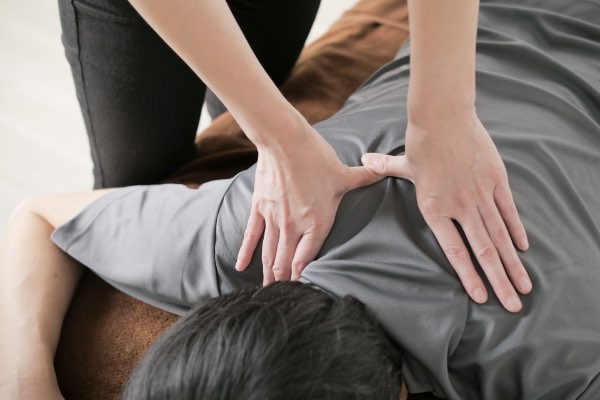 MASSAGE
マッサージ
You can experience "Pain Lymphatic Muscle Massage" by 『COLLETO』,
a professional outcall massage service provider serving hotels and inns at the Shima region.
Female masseuses with vast experiences provide services for VIP customers visiting Shima.
Please call the number below for reservation.
TEL:090-1157-8889(16:00〜23:00)
45min:¥6,500/1person
60min:¥8,500/1person

CONTACT
If you have any questions or requests,
please do not hesitate to contact us
10:00〜18:00
※ Reservations by phone are not received.